Take Away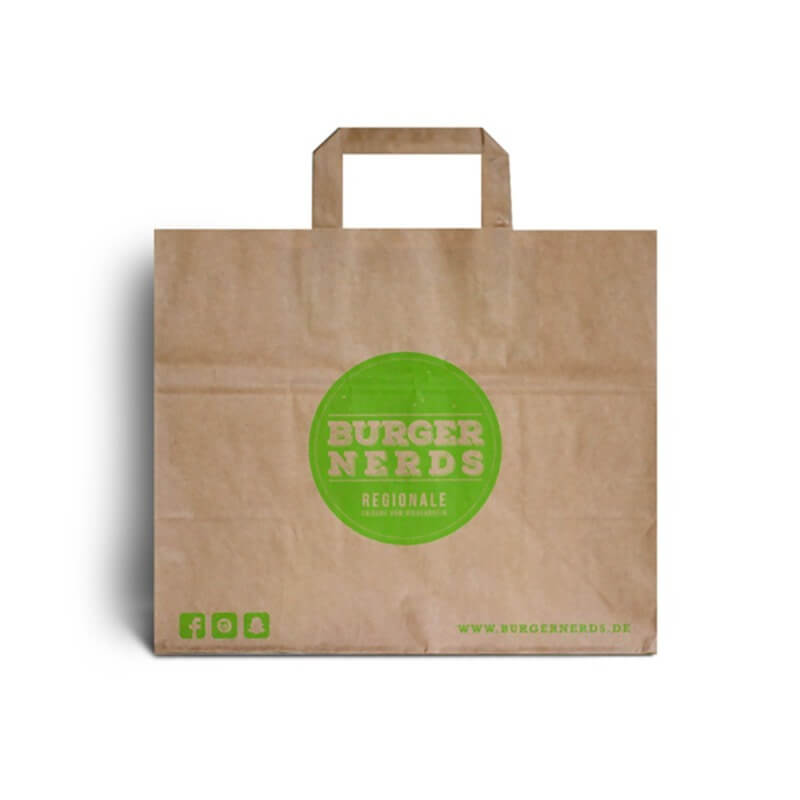 When looking for take away packaging, there are some things to think about like:
The size of the bag you'll need
This is very dependent on what goods you've got inside. Is the box inside wide and short or thin and tall?
For most take aways we've found wide and short being the most common used as this allows for putting sauces at the base rather than on top and causing annoying spillages that aren't great for the food or your customer.
What is the thickness of the paper?
Are you whipping up light and airy cakes or for something heavier do you need reinforced handles?
We have options from 70gsm to 100gsm to accommodate all price points.